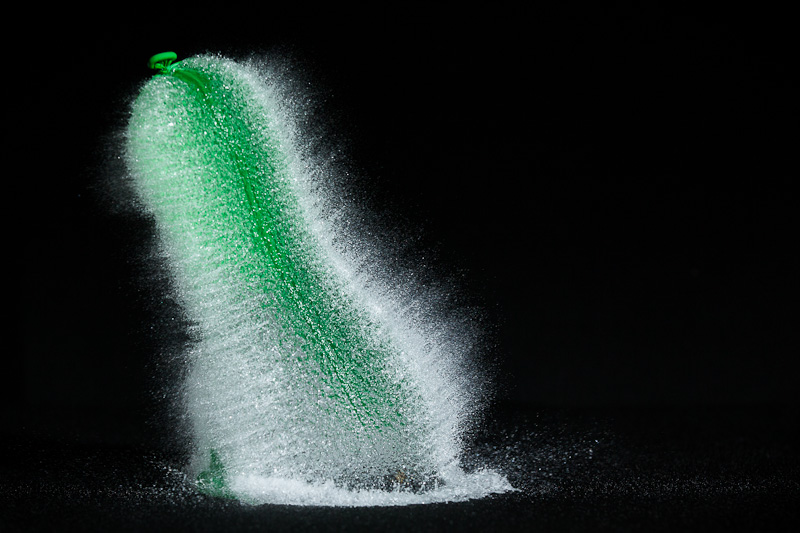 Previous
Next
Project 52, week 37: Splash. Inspired by Richard's photo of a glass breaking (10 Milliseconds) for our theme "Action", I borrowed the electronic gizmo he used to make that image. It's basically a sound sensor with a built-in delay that you can use to trigger a flash gun when something makes a sound, e.g. a wineglass hitting a glass plate. Or, more appropriate for this week's theme, a water balloon hitting a table top!
At first I used two flash guns, but those had different internal delays, so they didn't fire at the same time. I ended up using only one flash, at minimum power (1/128), because that gives the shortest flash. (When I had the flash at a higher power setting, there was still too much motion blur in the image.)
I got quite a lot of really good images, but I like this one best, since you can still see the outline of the balloon. The delay was 3ms; anything longer and the balloon is completely gone!
Setup:
Canon 580EXII @1/128, 80mm, camera right (slightly towards and above subject), bare (but wrapped plastic against the water 😉 )
Triggered using Cactus V5, connected to sound sensor (Arduino-powered)