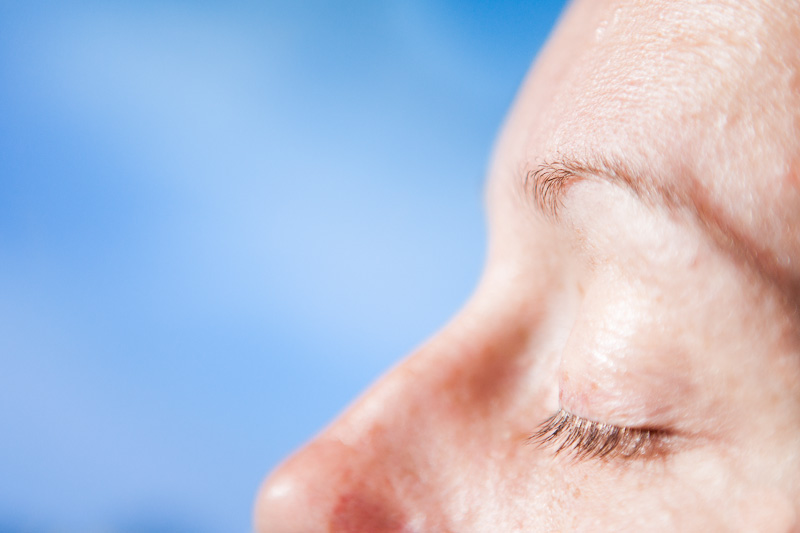 Previous
Next
Project 52, week 42: Seven Sins. (I forgot to post this one.) This week's theme was hopeless for me; I couldn't think of a subject I'd like to use for my photo. So I resorted to song lyrics. I first thought of Flogging Molly's "Seven Deadly Sins", but ended up using a line from Dave Matthews Band's "Seven" I've always liked: "Red is the Colour of the Sun With My Eyes Closed".
Setup:
Background: my TV displaying an image from my archives of some clouds
Key: Sigma EF-500 DG Super @1/16, 105mm, facing subject, snooted
Fill: Canon 580EXII @1/8, 14mm, camera left, through 43″ umbrella
Triggered using Cactus V5.