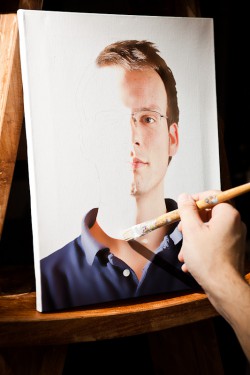 Me
I'm Peter Koerhuis, a computer scientist currently living in Deventer, the Netherlands, with a passion to create — software, music, electronics, food, ideas, illusions, and… photos.
I've always enjoyed taking pictures, or just looking at photographs capturing something special — or something very ordinary in a special way. Inspired by several friends at university, my passion for photography really took off in 2007 during my internship in Auckland, New Zealand, for which I bought my first camera (a pocketable Panasonic superzoom). Since NZ is kind of a photographer's playground — because something interesting or beautiful can be found around almost every corner — you can imagine I 'went wild' with my camera and tried to capture nearly everything. Wanting more control and higher quality, I bought my first DSLR (an Olympus E-510) several months later, in NZ. I've been hooked to photography ever since!
My favourite areas of photography include: events, portraits, nature and macro.
On this photoblog, I collect those photos I've made that I like best.
This Site
…is powered by WordPress — which seemingly can do everything these days with enough persuasion and a custom theme.
I designed and built the nifty 'mood colour' feature (which selects a colour for the UI to match the photo on display) in PHP, CSS and jQuery. It calculates the average colour value of the edges of the image. Every now and then it gives some… surprising… results, but overall I'm pretty happy with the way it looks. 🙂
My Gear
I've been using various incarnations of Canon's 5D full frame DSLR over the last decade, with several L zoom lenses and a few primes.
Contact and Copyright
All photos, images and design on these pages are entirely mine and are © Copyright 2007-2020 Peter Koerhuis.
Please do not use any of them (for private or commercial purposes) without my prior written consent.
You can contact me for any information, questions or remarks at mail • at • peterkoerhuis • dot • nl.