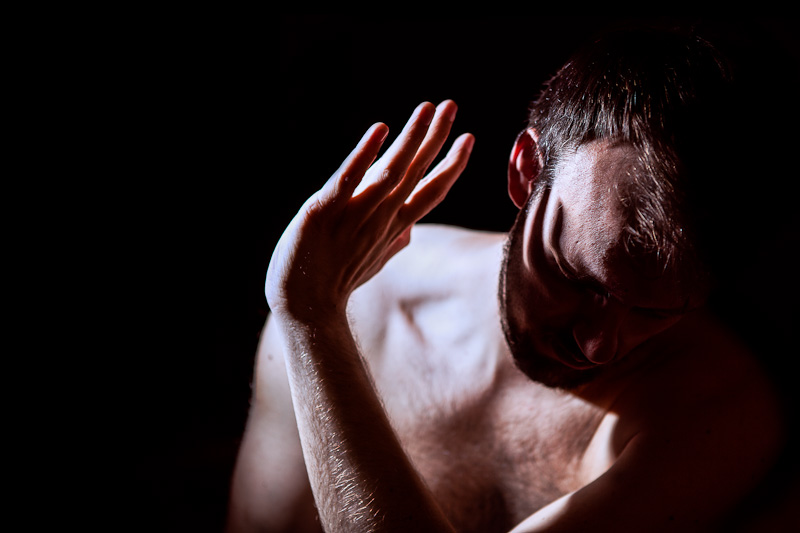 Previous
Next
Project 52, week 28: Flashy. I've made two photos for this week, because the first one was rubbish. Here's attempt number two, which I'm reasonably happy with.
The theme 'Flashy' reminded me of either a strobe light (lots of flashes, attempt one), or a very bright (flood)light that you'd want to shield your eyes from. So with the help of my lovely girlfriend/assistant/director of photography Gerdi, here's another self-portrait.
Setup:
Canon 580EXII @1/128, 50mm, over my right shoulder, bare. Triggered by Cactus V5.